It was my mother's 60th birthday dinner. We were at our favorite Kenora restaurant … The Kenwood Steakhouse. They served the best steaks you ever tasted.
Charlie and I surprised my mother with one thing she had always wanted, a brilliant pair of diamond earrings. You are looking at the moment she opened the box and realized what it was. She sobbed with joy for hours. Surprising my mother was bittersweet.
You see, this turned out to be one of the last happy moments she enjoyed. A few days later, she was diagnosed with cancer. And, in 10 months, she died. So the memory of surprising my mother with the earrings will always be bittersweet. A tough moment in my life.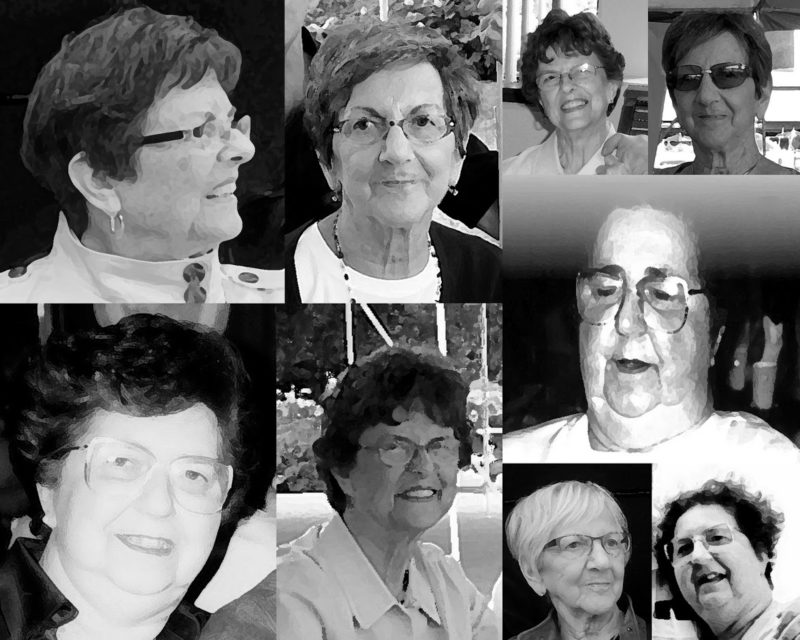 My Three Mothers
A black & white collage I created many years ago of my mother and her two closest friends, Sharon (Sookie) Katz and Celine Hanton. Celine is the only one living at this time. Sadly, Sookie succumbed to cancer in 2018.