Song: Mi Parto
Composed By: Cosimo Bottegari
Sung By: Mark Winkler
Accompanied By Yakov Kreizberg
Date Recorded: 1982
My Jury Recital
Anyone who has attended music school (mine was at The University of Michigan School of Music) knows that your jury recital is one of the most daunting experiences of your life. Because your jury recital is your final exam. Its outcome decides whether you graduate or not. And the terror is compounded by that fact that there are only two grades possible: pass or fail. Drop a beat? You fail. Miss a note? You fail. You don't graduate. Your life is over. And, if that isn't pee-your-pants scary enough, all your friends, all your classmates, all your family, all the faculty are in attendance!
So, no surprise, I was a hot mess going into this trial-by-vocal-cord. I had been battling laryngitis the entire week before. And, my opening selection, Mi Parto, is not an easy piece to sing. So, as I walked out on stage, I had no idea what was going to come out of my mouth. A choking croak? A high-pitched screech? Nothing? All I remember is repeating to myself, over and over, "I am a professional … I will get through this."
And then, I found myself onstage. I hit my mark. I opened my mouth. And it was…
Good! A strong voice. No trace of laryngitis. And, best of all, a few measures into the song, I settled down and hit my stride for the rest of my program.
For those who are interested in technique, take a listen at the 1:25 mark. I surprised even myself with how well that high "E" came out. For a baritone, very high and yet very soft (pianissimo) spells trouble most of the time.
The program that I sang for my graduating recital.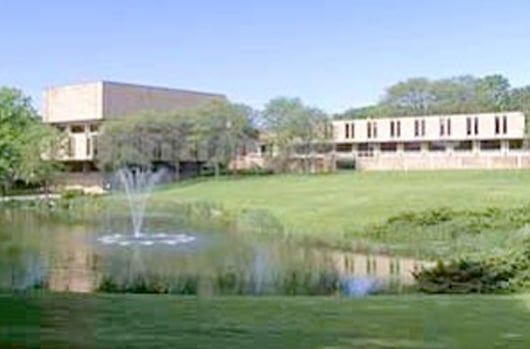 To the left is the Earl V. Moore School of Music in North Campus at The University of Michigan located in Ann Arbor, Michigan. Top-notch students, top-notch faculty, a top-notch school.