Born with Down syndrome, my niece Rita is a remarkable woman and the joy of my life. To learn more about Rita, visit her website at https://ritawinkler.art
Born with Down Syndrome, my adult niece Rita wakes up every morning with an incredible desire to go to work. She loves her job at the Coffee Shed, owned by Common Ground Cooperative in Toronto. Common Ground actively seeks to employ developmentally delayed adults. People like Rita are employed by Common Ground in real, safe, supervised businesses. They carry the title of Partner and are able to lead productive, meaningful lives. When you experience Rita's passion for life and her big beautiful smile, you can't help but realize how beneficial a program like this is to the individuals it serves and to the community in which it exists. The video above is entitled tells you a bit about the Common Ground Co-operative.  If you are so inclined, please donate by clicking this link Common Ground.
Rita's Moment to Shine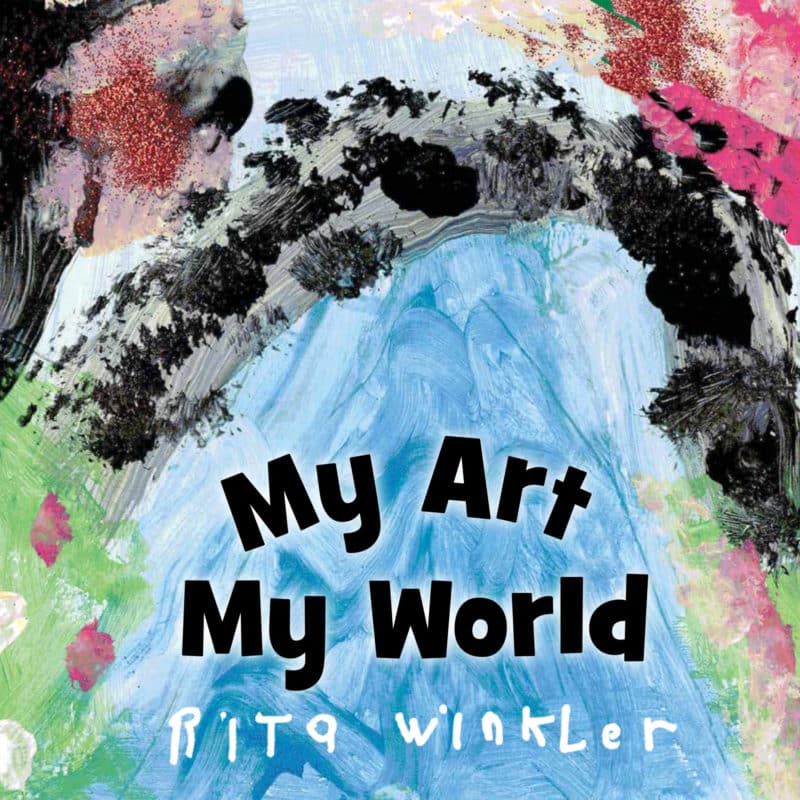 Yes, a book has been published about Rita. The audience is for ages 6-9 years of age. The publishing company is Second Story Press, and the name of the book is "My Art, My World."
This was a book I created in 2020 as a substitute for the annual Bowl-a-thon for Common Ground. Because of Covid, the Bowl-a-thon was cancelled, which made the need to raise money even more important this year. With my sister-in-law Helen, we quickly put together this book to entice people to make donations.
We thought that would be the end of this stint. But not so. Unsolicited, we were contacted by Second Story Press, who saw the book from one of our donors by chance. Within one week, we signed a contract. The goal is to distribute the book to schools, libraries, bookstores and online in Canada and the United States. The hope is also to have the book translated for distribution outside North America. One hundred percent of the royalties will be divided between Common Ground and Dani.
We want this book to be a teaching tool for kids all around the world. Helping them to understand that there are many different types of people that are not like themselves. Through Rita's art (that communicates so clearly how she sees life), this book will educate at an early age that there needs to be understanding, empathy, and tolerance so that everyone gets a fair shot in this world. You only have to meet Rita once to understand how special she is and how much she contributes to society. Hopefully, this book will spread this message so that others in her situation can thrive in their own way without prejudice, hatred, and ignorance.
And finally, we hope that Rita will continue to be a spokesperson and role model for those with developmental disabilities and have a career where she continues to wake up every morning with that big smile announcing, "I gotta go to work."
For those interested in visiting Rita's website, click here. For those interested in a copy of Rita's book, please click here to purchase. To purchase any of Rita's paintings click here.
Reaching a Large Audience to Promote "My Art, My World!"
Helen, Rita, and I were on Canadian National TV this morning on "The Morning Show." We were promoting Rita's book, My Art, My World. We also had a surprise guest at the end.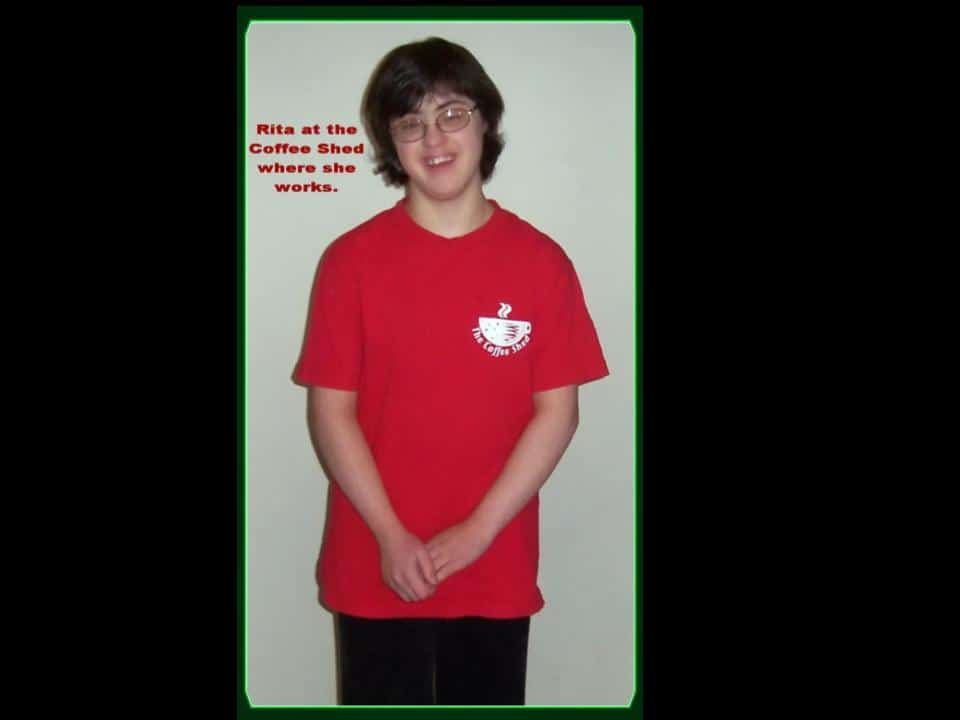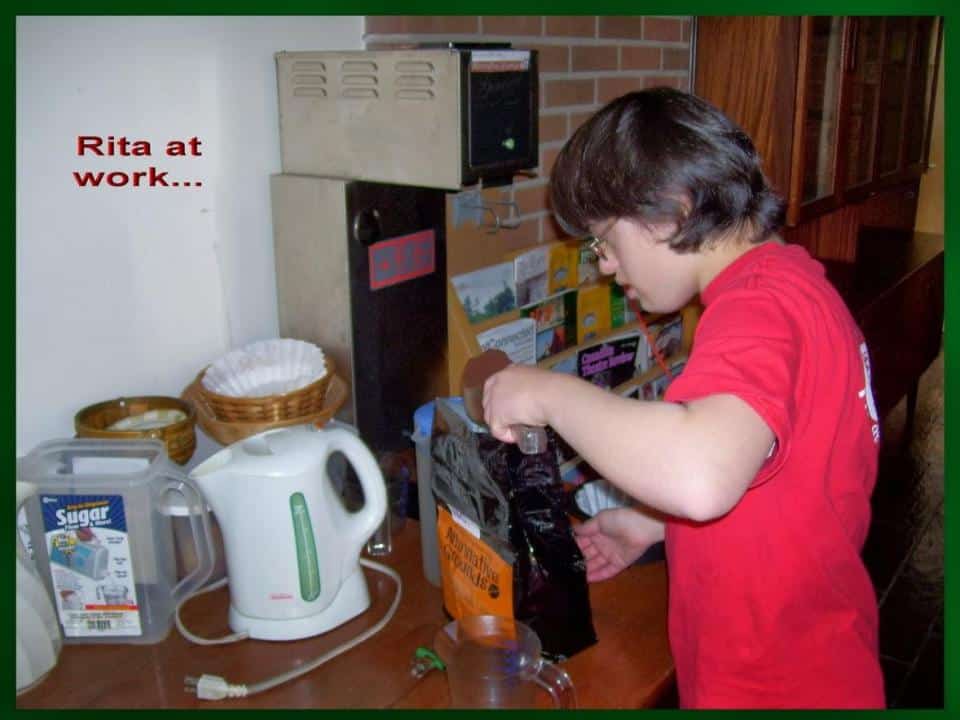 Enjoing my website? Why not take a moment to sign the guest book?