A while ago, I received an email from an old acquaintance. In it, he described a strange dream he had and asked me for an unusual favor. Because of his request, I was moved to revisit a part of my life that I thought was gone forever. Below is the un-edited email conversation that tells the story: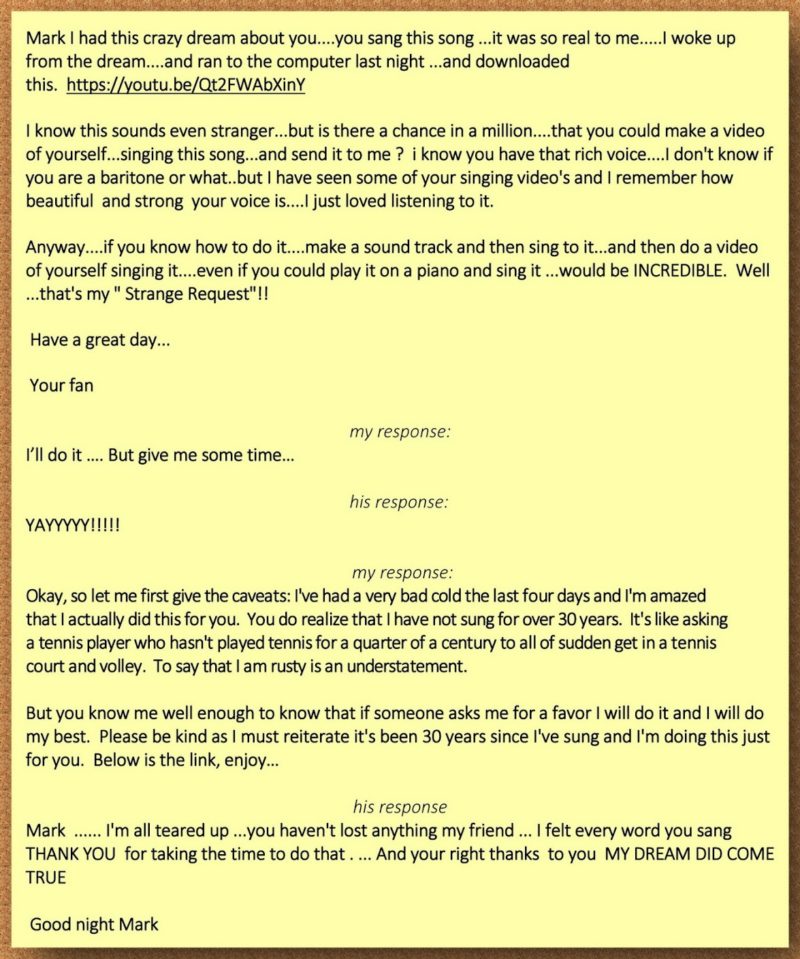 The Video I Sent Him…
Dreams become a reality
This was an unforgettable little moment in my life. I had not sung anything – not a single note –  for at least 30 years. Plus, I was not feeling very well. But, as sick as I was, I wanted to sing this song for him. I may never truly know the reason why, but it felt like the right thing to do. A very moving moment in my life that gave me a lot to think about….