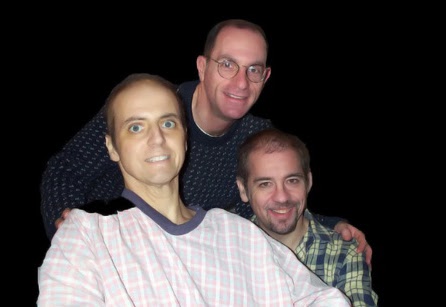 So Healthy
My dear brother Jay was so alive and energetic during his life. He was never sick, never drank, smoked, or did drugs. But, at the age of 44, Jay, shockingly, died of bladder cancer. Of course, he will live forever in my memory. And because of Jay's life and tragic death, I try to live each and every moment as if it may be my last.

A Rebel
Jay was a barefoot enthusiast who hated wearing shoes. He made sure to sign every email with the motto you see above. We incorporated a snippet of it, and his love of bare feet, into the design of his tombstone.
In 1999 Jay was interviewed on CBC Radio about being a barefoot enthusiast. When you click below to listen to that interview, you'll see that Jay was a very funny man!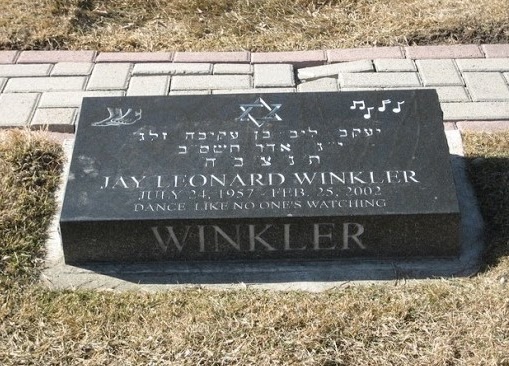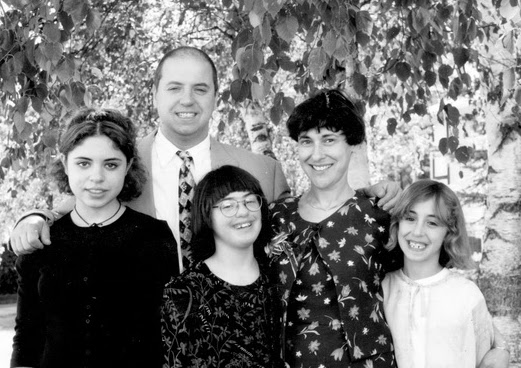 Jay, Helen and their three daughters