A Cause for Hope
Common Ground Co-operative is a Toronto-based charity whose mission is to empower adults with developmental disabilities to lead meaningful lives. I came to know this wonderful organization because my adult niece, Rita, has Down Syndrome. A disorder that might have spelled a very bleak future for her. Thankfully, Common Ground has developed a structured program where adults like her work in a business. In fact, are part owners of the business and enjoy the title of partner. So Rita is now a part owner of a coffee shop in Toronto called The Coffee Shed. Thanks to Common Ground, Rita and hundreds of others like her, have found purpose and happiness as active contributors to their community. And, that's why I work as hard as I can to help raise money for this charity.
Opening the Door to Make a Difference
When I learned that Common Ground was having difficulty in winning government grants and in need of funding support, I knew I had to help. I had previously dabbled in repairing computers. The people whose computers I repaired were constantly looking for ways to compensate me for my time. And, while I was grateful for their occasional gifts, they were really unnecessary since computers are my passion and I did the work as much for my own gratification as for their benefit.
But, what if my clients' desire to compensate me could be channeled into something more than just sending me theater tickets or restaurant gift cards? What if I told them that they could pay me back by making donations to Common Ground? Whenever, and in whatever amount, they desired.
Well, I did just that. And the results exceeded my most optimistic expectations. Not only did Common Ground benefit but I learned a very valuable lesson: by opening the door, by giving people the opportunity to contribute and make a difference, wonderful things happen.
A Rare and Beautiful Moment
In late 2014, I experienced a rare and beautiful moment that left me filled with pride yet truly humbled. Common Ground had instituted an award to be presented yearly to the individual partner who has most embodied outstanding performance and achievement. And so, on a cold November day in Toronto, I had the honor to present "The Mark Winkler Achievement Award" to its first recipient. Having the award named for me made very, very grateful. It was one of those special moments I wish my parents were alive to see. I would have loved to have shared it with them.
The Mark Winkler Achievement Award
2015 Mark Winkler Achievement Award Winner, Paul.
2016 Mark Winkler Achievement Award Winner, Alexandria.
2017 Mark Winkler Achievement Award Winner, Julie.
2018 Mark Winkler Achievement Award Winner, Nazia.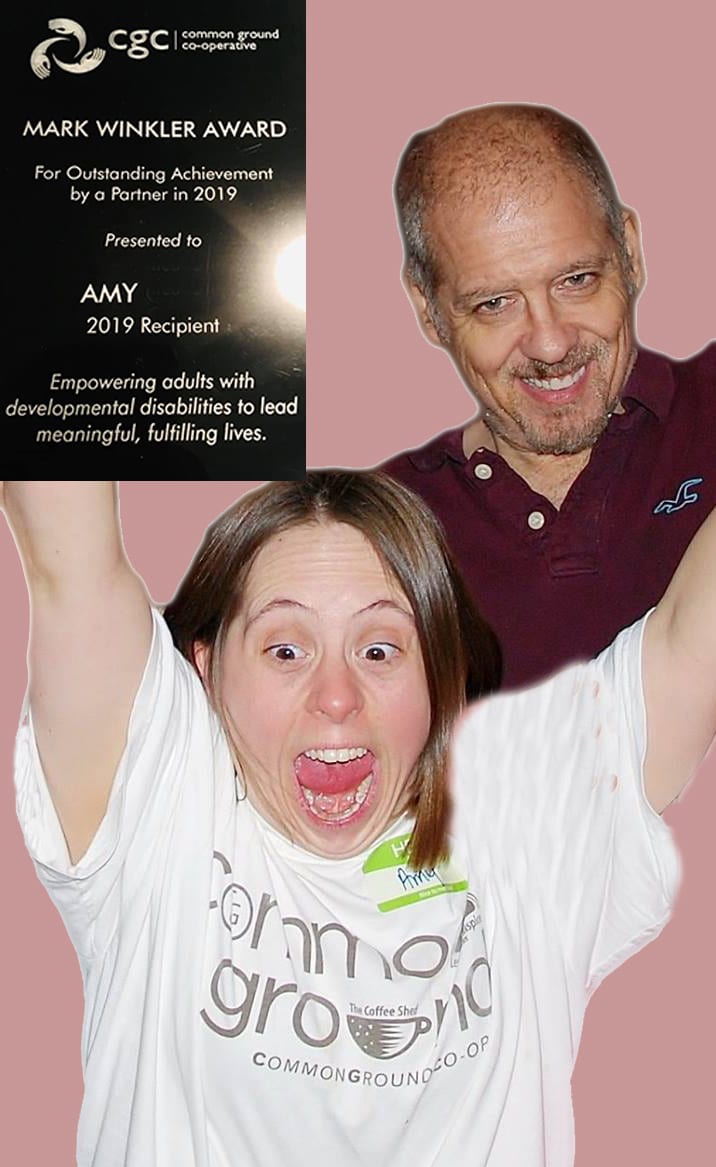 2019 Mark Winkler Achievement Award Winner, Amy.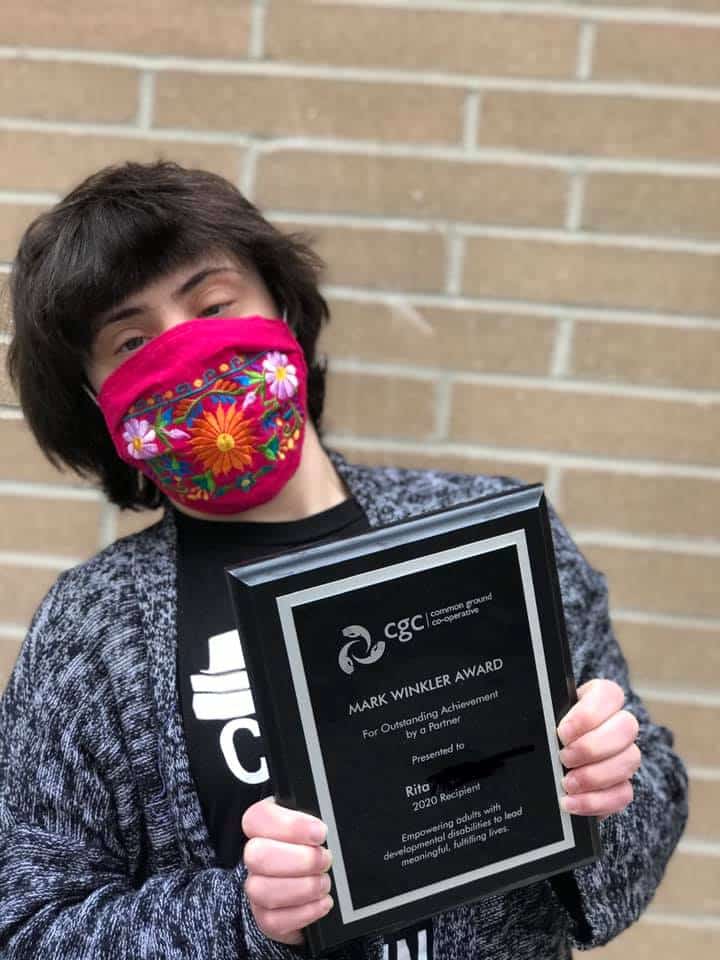 2020 Mark Winkler Achievement Award Winner, Rita.